Tahquamenon Falls Brewery & Pub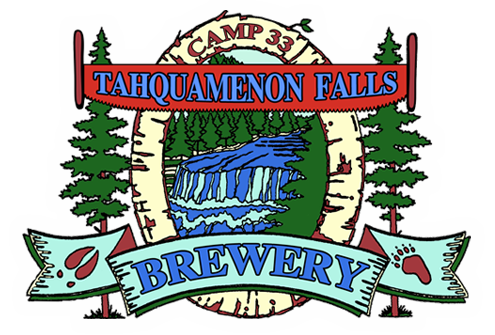 The beautiful Tahquamenon Falls Brewery & Pub invites you to come and experience a spectacular brewery with fine dining and rustic charm. A special place that echoes the Tahquamenon Falls and surrounding forest.
A fine selection of Micro Brewed Beers and Gourmet Foods will tantalize your tastes. This pristine wilderness harbors a variety of wildlife, The Tahquamenon Falls, and a place that only nature could inspire, The Tahquamenon Falls Brewery & Pub. Guests of the Upper Michigan Restaurant and Brewery will also have the opportunity to experience our large Camp 33 deck with fireplace and the Camp 33 Gift Shop.
Visitors come from all over the world to experience the distinctive quality of our Porcupine Pale Ale, Wild Forest Mushrooms, & Fruit of the Forest Pie, just to name a few.
Our famous and locally caught Whitefish will fill your vacation with a fantastic food experience.
Each meal is carefully prepared with fresh herbs, spices, and garnished with vegetables.
<>
Tahquamenon Falls Brewery & Pub
P.O. Box 26
Newberry, MI 49868
906-492-3300
<>
Visit Tahquamenon Falls Brewery & Pub Website >>>
<>